WordPress Web Development Company
WordPress is one of the leading website platforms on the Internet today. It's not just for blogs; with its extensive theme and plug-in directory, this platform can be tailored to fit any of your website needs. No matter you want to run a simple blog or a high-traffic business website, WordPress is for you!
OweBest is a leading WordPress design and development company that can suffice all of your website needs. Upraising bonafide quality standards, and avoiding the possible oversights, we strive to trace the arc of a conventional approach with a fresh and innovation-driven edge; accomplishing all of it with its array of diligent and incisively intelligent WordPress Development solutions.
Our WordPress Development Services include:
Theme Integration and Customization
At Owebest, we offer entire theme integration and customization services for you. We let you transform your themes to something that is all-inclusive, versatile, and compelling. While tailoring your themes to suit your business requirements, we ensure that it stays responsive and compatible across all platforms.
We make use of the best-in-class tools and technologies to deliver solutions that answer all of the questions emanating cardinally from the task of modifying a WordPress theme. The puzzle of complexity associated with this task is carefully analyzed; and broken down into simpler pieces so as to poise website for accelerated growth.
Plugin Development
WordPress plugin development service acts as the perfect accelerator for adding a greater degree of indulgence and customization capability to your website. No doubt, WordPress is one of the best platforms of its age and offers you with an unrestrained set of remarkable features and capabilities. However, sometimes, when you are looking for something more specific, it often offers you that as a package including a lot of unnecessary stuff; while at other times, you just can't find it. It is here when our powerful and smart plug-ins come into play.
We pay close attention to details, and register your requirements in the most comprehensive fashion to develop plug-ins that avoids you writing long-junky codes for implementing specific attributes to your site. We offer plug-ins that strengthens your site's security; enhance speed; improve your site's social media connectivity and create room for customizable widgets.
Custom WordPress Development
Setting up websites that have compelling features and offer responsiveness is a trait of Owebest. Our custom WordPress development services are crafted to help you set up a website that is a true reflection of your imagination. We work to design it in a way that looks and functions much in a similar way as in your thoughts.
Our services include developing different plug-ins for different features, developing multi-faceted themes and templates, making it responsive across different platforms, optimizing your website for SEO, formulating its graphics, etc. Whether you want it to be fancy or minimal, our developers will lend you just the right versatility and empower you to add that much-needed fullness to your site's character.
Bug Fixing
In spite of greatest care and meticulous analysis, any or some defects do creep in your website. OweBest excels in improving your WordPress website for usability, stability, and UX requirements through its website maintenance services. Our services include everything from simple bug fixing and enhancements to complex code optimization, speed optimization and security maintenance issues.
Call us or drop an email to get in touch with our customer representative and we will be happy to serve you.
Idea + Experience = Excellence! Our skills of developing the web things and your ideas are perfect together. While developing the online presence of our listed and top-rated clients our section of the client's corner is quite enough to explain who we are and what can we do.
Owebest did an excellent job working on my plugin! I will definitely hire again to work on this project in the future. The only issue is that it took just a little bit of time to get them to understand what exactly my project was, but after we sorted that out, they performed remarkably.

Put in a lot of effort to understand the scope of work, and suggested good solutions! will hire them again!

Great work ! It was a pleasure to work with Owebest ! I'm very happy about the solution they developed for me ! We sometimes had some communication issues but all together I'm more than happy with their work!
We have being working together for a long time. They are awesome.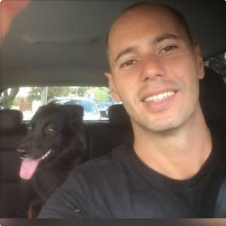 This website uses 'cookies'to give you the best, most relevant experience. Using this website means you're Ok with this.
For more information visit our privacy policy.