CodeIgniter PHP Framework
CodeIgniter is a yet another powerful PHP framework with an advantage of very small code size that helps in the development of dynamic and custom websites or web applications in an agile manner.
Our experienced and professional development team exactly knows how to utilize the power of CodeIgniter and its various features and libraries to web development. We offer high-end CodeIgniter development services with our exceptional technical skills and work to accelerate your business growth through the development of feature rich CodeIgniter web applications.
We are dedicated to delivering high quality web development services using CodeIgniter and own the right expertise to use the CodeIgniter's power platform.
Our CodeIgniter Development Services
Website Development: Owebest offers website development services for your business via the CodeIgniter platform, including simple featured website, highly-functional custom made website, E-commerce solutions and CMS based websites.
Web App Development: We employ highly skilled PHP developers to provide a bug-free implementation of Codelgniter in your web application. They are proficient in developing MVC architecture and have experience of API Development. We can plan and deliver a fully customized CodeIgniter app for you no matter how complex your requirements are.
Why CodeIgniter?
Framework with just the right footprint
Transparent Documentation
Compatible with standard hosting
No restrictions on coding
High-end performance
No requirement for template language
Simplified solutions
Just call us or write us for a quote. We think to build really great business relation ahead.
Idea + Experience = Excellence! Our skills of developing the web things and your ideas are perfect together. While developing the online presence of our listed and top-rated clients our section of the client's corner is quite enough to explain who we are and what can we do.
Owebest did an excellent job working on my plugin! I will definitely hire again to work on this project in the future. The only issue is that it took just a little bit of time to get them to understand what exactly my project was, but after we sorted that out, they performed remarkably.

Put in a lot of effort to understand the scope of work, and suggested good solutions! will hire them again!

Great work ! It was a pleasure to work with Owebest ! I'm very happy about the solution they developed for me ! We sometimes had some communication issues but all together I'm more than happy with their work!
We have being working together for a long time. They are awesome.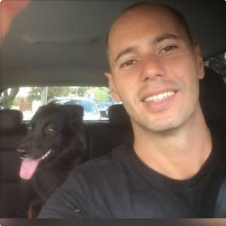 This website uses 'cookies'to give you the best, most relevant experience. Using this website means you're Ok with this.
For more information visit our privacy policy.