Microsoft Azure: A Remarkable Platform
Microsoft azure is developed by microsoft. It was officially released on February 1,2010. It was launched seven years ago. It works on operating system like Linux, Microsoft windows. For complete details, people can visit the site azure.microsoft.com. It is a closed source for platform and open source for client SDK's. It is the application created by microsoft for providing the services such as building, testing, deploying and managing application and services throughout the globe.
Microsoft Azure: A Story Behind
As we already mentioned above that microsoft azure is a cloud computing system developed by microsoft, it provides a plenty of features to its users such as computer services, mobile services, storage services, data management, messaging, media services, CDN, developer, management and machine learning. Microsoft azure is used by 36 regions around the world and is developing to the fast pace. It is been accepted globally to the quick level.
KEY FACTS ABOUT MICROSOFT AZURE
Microsoft azure is speedy and is conquering the market. There is no doubt in the speed. It provide technologies which suits the business objectives and fulfil the business needs. You can avoid a mismatch of skills. A professional and qualified team can quickly learn how to deal with Microsoft Azure. The teams can also easily deploy. Microsoft azure has entire end to end solution for everything.
It is a entire package of everything.
Microsoft azure has disaster recovering abilities.
Unlike other applications, microsoft azure is also secure and safe.
Microsoft azure focuses mainly on business outcomes.
WHY TO CHOOSE MS AZURE
Azure is based on Windows, so you can write applications in the same programming languages you've used for Windows apps so microsoft azure ensures familiarity of windows.
Microsoft azure is scalable and flexible unlike other applications.
It is very cost effective in the sense it manages costs very easily and reduces expenditure.
It is quite interoperable.
It has safety and security features for the users.
It has something for everyone to offer.
There will always be someone to turn to when you have questions or problems.
No more worries about backing up data yourself, it will already get stored by default.
Why hire OweBest for the service
OweBest is the best, new and trending company to hire and get the work done easily. It is the best company for the people who are looking for a microsoft azure application. The company has a team of quality professionals who are dealing with the similar stuff like microsoft azure applications.
Idea + Experience = Excellence! Our skills of developing the web things and your ideas are perfect together. While developing the online presence of our listed and top-rated clients our section of the client's corner is quite enough to explain who we are and what can we do.
Owebest did an excellent job working on my plugin! I will definitely hire again to work on this project in the future. The only issue is that it took just a little bit of time to get them to understand what exactly my project was, but after we sorted that out, they performed remarkably.

Put in a lot of effort to understand the scope of work, and suggested good solutions! will hire them again!

Great work ! It was a pleasure to work with Owebest ! I'm very happy about the solution they developed for me ! We sometimes had some communication issues but all together I'm more than happy with their work!
We have being working together for a long time. They are awesome.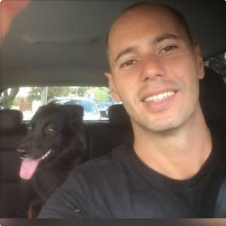 This website uses 'cookies'to give you the best, most relevant experience. Using this website means you're Ok with this.
For more information visit our privacy policy.