Google Cloud: Introducing the Best & Super Fast Things
The same infrastructure used by google for it's applications like google search and youtube is used by google cloud platform. It is an application offered by google and is combination of cloud computing services. Google cloud also offers facilities and services like data storage, data analytics and machine learning. Credit card and bank account details are required for the registration process to google clouds.
Google cloud: What it is all about ?
Google cloud platform was officially released on 6 october, 2011. It was released almost 6 years ago. Google cloud has the proprietary license. This application is written in languages like java, python, go, ruby.
It is the perfect engine for your workload. It provides a significant range of computing options to match your needs. It allows to focus on your code, frees you from the operational details of deployment and infrastructure management.
Things to Know About Google Cloud
Google cloud employees can work from any part of the world irrespective of where they are. They can get full knowledge and information through the devices.
Google cloud is fastly innovating so it empowers higher productivity in the long run.
Unlike other application, google cloud platform is also flexible.
It also provides safety and security to its users.
This application is collaborative. It allows many users to avail and acknowledge projects at the same time.
It is very cost effective in the sense it minimises the cost and reduces expenditure.
Why You Should Go with Google Cloud
It has built in security which provides a safe and secure environment to the users.
It is constantly improving in the long run.
We can get fast answers, build better products and fuel amazing applications.
It improves the efficiency of our infrastructure and pass cost savings to us.
It delivers fast, consistent and scalable performance to its users.
It has the most high performance, future proof infrastructure and is globally effective.
It has a very customer friendly pricing which helps you save your money.
It has a super powerful data stored in it.
It uses advanced defined software networking.
Why hire OweBest for this service
OweBest is nowadays a new and trending company for the people who are looking for google cloud platform. This company gets the work done very easily through the team of quality professionals. We can hire the company and get the work done instantly. The quality professionals of the company deals with the stuff like google cloud applications.
Idea + Experience = Excellence! Our skills of developing the web things and your ideas are perfect together. While developing the online presence of our listed and top-rated clients our section of the client's corner is quite enough to explain who we are and what can we do.
Owebest did an excellent job working on my plugin! I will definitely hire again to work on this project in the future. The only issue is that it took just a little bit of time to get them to understand what exactly my project was, but after we sorted that out, they performed remarkably.

Put in a lot of effort to understand the scope of work, and suggested good solutions! will hire them again!

Great work ! It was a pleasure to work with Owebest ! I'm very happy about the solution they developed for me ! We sometimes had some communication issues but all together I'm more than happy with their work!
We have being working together for a long time. They are awesome.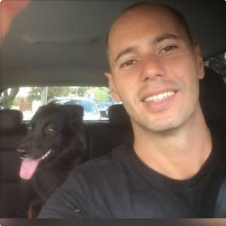 This website uses 'cookies'to give you the best, most relevant experience. Using this website means you're Ok with this.
For more information visit our privacy policy.