Joomla : A Content Management System (CMS)
Joomla - Opensource Content Management System (CMS)
Joomla development solutions extended by OweBest make your business idea truly nurture online. Backed by highly qualified developers, we strive to deliver qualitatively top notch Joomla development services and employ state-of-the-art CMS tools. We allow you to connect with your global customer base at a more personalized level and with a perfect business approach.
We keep a lucid view of the current market trends and your organizational objectives to craft a service that promisingly harmonizes them with one another while delivering a value much greater and conclusive than your initial expectations.
OweBest has etched for itself an identity of being a true solution provider in offshore Joomla development. We assist you in revamping your online business model while addressing all the longitudes and latitudes of the market. Our in-house team of skilled and proficient Joomla developers prioritizes your requirements and delivers scalable solutions that are customized to meet your specific business needs.
Our Joomla Development services include
Joomla Theme Integration and Customization
Plugin/Extension Development
Custom Joomla Development, and
Why Choose OweBest?
Flexible Engagement Model
Proven Methodologies
Competitive Pricing
24/7 Customer Support
Agile Development Process
Call us or drop an email to get in touch with our customer representative and we will be happy to serve you.
Call Us For
Live Assistance
Idea + Experience = Excellence! Our skills of developing the web things and your ideas are perfect together. While developing the online presence of our listed and top-rated clients our section of the client's corner is quite enough to explain who we are and what can we do.
Owebest did an excellent job working on my plugin! I will definitely hire again to work on this project in the future. The only issue is that it took just a little bit of time to get them to understand what exactly my project was, but after we sorted that out, they performed remarkably.

Put in a lot of effort to understand the scope of work, and suggested good solutions! will hire them again!

Great work ! It was a pleasure to work with Owebest ! I'm very happy about the solution they developed for me ! We sometimes had some communication issues but all together I'm more than happy with their work!
We have being working together for a long time. They are awesome.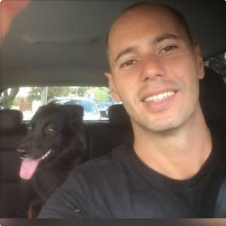 They are very nice and sufficient in their communication. WhatsApp, Email, Skype - always available and professional.
This website uses 'cookies'to give you the best, most relevant experience. Using this website means you're Ok with this.
For more information visit our privacy policy.