Hire a Developers
To transform your dream into reality, you can hire the developer's team and build appealing applications, websites, and web development services. The professional team of developers has experience with versatile industry verticals. Our developers will deliver you a quality product with assistance commitment.
Hire Dedicated Developers for Your Business
OweBest owns a well-organized development team who has the know-how to apply its various development qualities to deliver rich solutions. Our developers are not only well-versed with the different platforms, but can also spin magic with their creativity and art of using the platform to develop highly functional and beautifully designed websites and applications. Our team is equipped with the best technologies to deliver fully customized solutions as per your requirements.
OweBest's analytical approach to the development process enables it to develop customer-centric applications. Our developers are articulate and highly-skilled at their work; so you can easily discuss your vision and ideas to them and be sure that they will transform it into reality. They possess all the technical acumen needed to manage and deliver complex development projects that will drive your business.
In addition, our developers backed by our management team who has extensive knowledge of the industry-centric technological requirements enable us to deliver wholesome solutions that are both stable and relevant.
OweBest provides developers for website and application development in:
You can hire our developers for development in any of the platforms given above as per your needs.
Feel free to contact us for more info.
Call Us For
Live Assistance
Hire Dedicated Developers: How it works?
Once you contact our sales team for hiring dedicated developers, they would transfer your request to the project management team. Thereafter, the project manager would allocate the dedicated resource to you after the resolution of all the queries and payment terms. A client can then assign the respective tasks to the assigned programmer and track the project status and other issues by conducting online meetings or chat. We maintain complete transparency in our development process for flexible and straightforward hiring and project completion.
Idea + Experience = Excellence! Our skills of developing the web things and your ideas are perfect together. While developing the online presence of our listed and top-rated clients our section of the client's corner is quite enough to explain who we are and what can we do.
Owebest did an excellent job working on my plugin! I will definitely hire again to work on this project in the future. The only issue is that it took just a little bit of time to get them to understand what exactly my project was, but after we sorted that out, they performed remarkably.

Put in a lot of effort to understand the scope of work, and suggested good solutions! will hire them again!

Great work ! It was a pleasure to work with Owebest ! I'm very happy about the solution they developed for me ! We sometimes had some communication issues but all together I'm more than happy with their work!
We have being working together for a long time. They are awesome.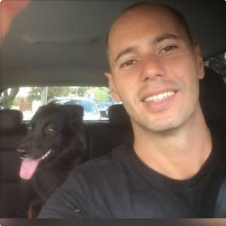 They are very nice and sufficient in their communication. WhatsApp, Email, Skype - always available and professional.
This website uses 'cookies'to give you the best, most relevant experience. Using this website means you're Ok with this.
For more information visit our privacy policy.